Vesicular - Normal C203 case includes text, audio and visualizat
Vesicular breath sounds are soft and low pitched with a rustling quality during inspiration and are even softer during expiration. These are the most commonly auscultated breath sounds, normally heard over most of the lung surface. They have an inspiration/expiratory ratio of 3 to 1 or I:E of 3:1.

Listen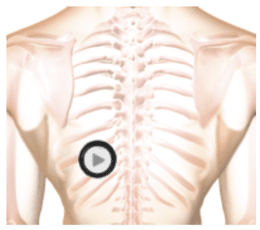 The patient's position should be seated.